Country Rocker to Appear on FOX & Friends Friday Alongside Billy Gibbons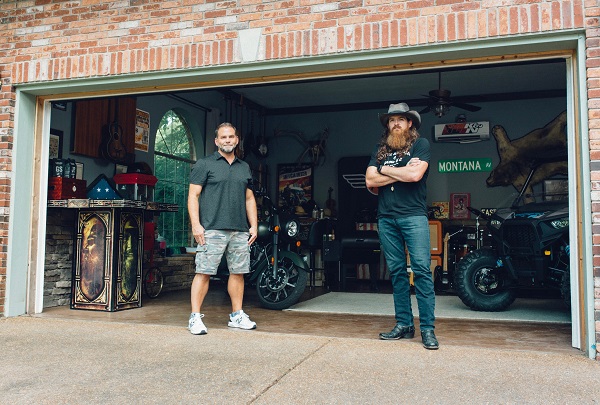 BBR Music Group proudly announced today the signing of Tim Montana to its roster of artists. The singer/songwriter will join the award-winning Country music producer Michael Knox's partnership imprint with BBR Music Group/BMG, Music Knox Records. Chiefly considered a Country rocker, Montana is a true Renaissance man, moonlighting as a TV personality, marksman, father, husband, foodie, hell-raiser and businessman.
"What hit me first about Tim was his music. When I found out about all the other things going on in his world, it was just icing on the cake," said Michael Knox. "What I love the most about Tim is that you feel his life, good or bad, through his music. It didn't take me long to see how personal this all was to him and why he has no plan B. Tim is all in and so am I."
"I've always had the objective to do things differently and out work everybody and couldn't be more thrilled to find a label home with the same thought process.  Knox brought me to a whole new level in the studio and challenged me to pull out the big guns as a writer," said Tim Montana. "I couldn't be more honored to join a roster of some of the best and most diverse talent in our genre.  They've got the rocket and I've got the fuel so let's ride this sled to the moon!"
"Tim is the consummate professional who knows his brand and is building an impressive business. It's a lifestyle, not just a music career," said Jon Loba, EVP BBR Music Group. "I can't wait to see what happens when we combine that with Knox and his vision for the music."
Armed with innate talent, a knack for being in the right place at the right time and unrelenting hustle, Montana's most endearing attribute may very well be his magnetic charisma that draws in everyone, from the famous to the blue collar. It's led him to strike up long-lasting friendships and partnerships with an eclectic cast, including fellow artists, extreme sports athletes, war heroes and actors. On Friday, August 7, Montana will perform with his pal, co-writer and collaborator Billy Gibbons of ZZ Top, on FOX & Friends. The twosome, known also as the Whisker Brothers, have recently launched their own hot sauce company, Whisker Bomb Pepper Sauce.
During the pandemic, Montana tapped his notable circle of friends (Charlie Sheen, Lee Brice, Chris Kirkpatrick, Michael Ray, Chase Rice, Travis Pastrana, to name a few) for the video for his and Mat Best's song "Quarantine." While humorous, the song is Country with a Rock edge, just like Montana himself. His sound, befitting of the off-the-grid thrill-seeker who grew up without electricity, draws influence from the rural lifestyle with a hint of adrenaline. His music has been selected as the theme song for World Series Championship runs, NHL games, NASCAR telecasts and action movies and has earned him spots opening for Kid Rock and performing alongside the Foo Fighter's Dave Grohl.
Joining the BBR Music Group roster is only the latest in Montana's long list of accomplishments. In addition to starring in his own show, "Tim Montana's Wild Side" on Velocity Outdoor Channel, Tim has also found a great deal of success as a businessman. The Montana native is involved in Polaris, Black Rifle Coffee, Fender, Gerber, Giant Bicycles, Indian Motorcycles, K&N, Kicker Performance Audio, Orange Amplifiers, Snap On, Traeger Grills and more.