Duo Claims Top of Country Radio Chart Again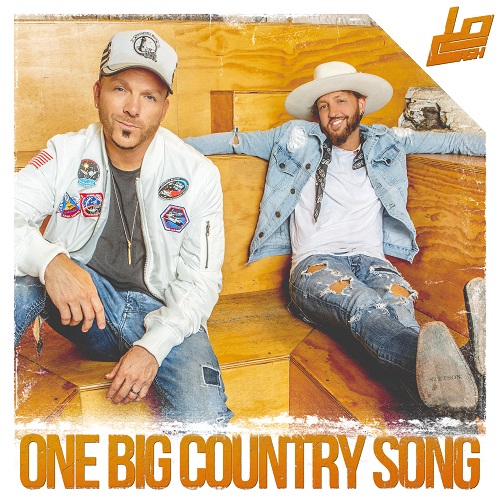 "One Big Country Song," the unifying hit by the acclaimed Country music duo, LOCASH today earned the No.1 song on Country Radio in the US. Elated to return to the coveted No. 1 chart position, LOCASH put together a video thanking Country radio— view it here. This song also makes history as it marks Ashley Gorley's 50th No. 1 record, making him the first songwriter of any genre with 50 No. 1 hits and LOCASH's first No. 1 in Candada.
"Thank.You.Country.Radio!!!!" exclaimed Preston Brust of LOCASH. "The folks at Country radio feel like 'One Big Country Family' to us and we just want to thank them for showing us so much love over the years and especially this week!"
"We didn't think anyone worked harder than us…until we met the BBR Music Group/ Wheelhouse Records team but they jumped from No. 6 to No. 1 in a week and brought home a No. 1 record!" added Chris Lucas of LOCASH. "We're all living in crazy times so it feels really good to be part of a silver lining story and a song that brought a smile to so many people's faces."
"One Big Country Song," which earned LOCASH its biggest add date to date is an up-tempo bop with an important message in today's world and reminds folks of our similarities, with AP saying it "opens its arms wide, something some country songs don't." The music video for the song demonstrates how people from all walks of life can come together to enjoy life—with the help of some cool special effects. Watch it HERE.
Written by Jesse Frasure, Ashley Gorley, Michael Hardy and produced by Corey Crowder and Florida Georgia Line's Tyler Hubbard, "One Big Country Song" is the first track off the pair's latest album, Brothers. The album was named not only after the undeniable bond the closer-than-kin twosome share but the worldly message that "we're all brothers and sisters."