DUSTIN LYNCH'S "STARS LIKE CONFETTI" BURSTS AS NINTH CAREER #1
SIXTH STUDIO ALBUM KILLED THE COWBOY MAKES A STATEMENT 
TICKETS ON SALE NOW FOR KILLED THE COWBOY TOUR IN SPRING 2024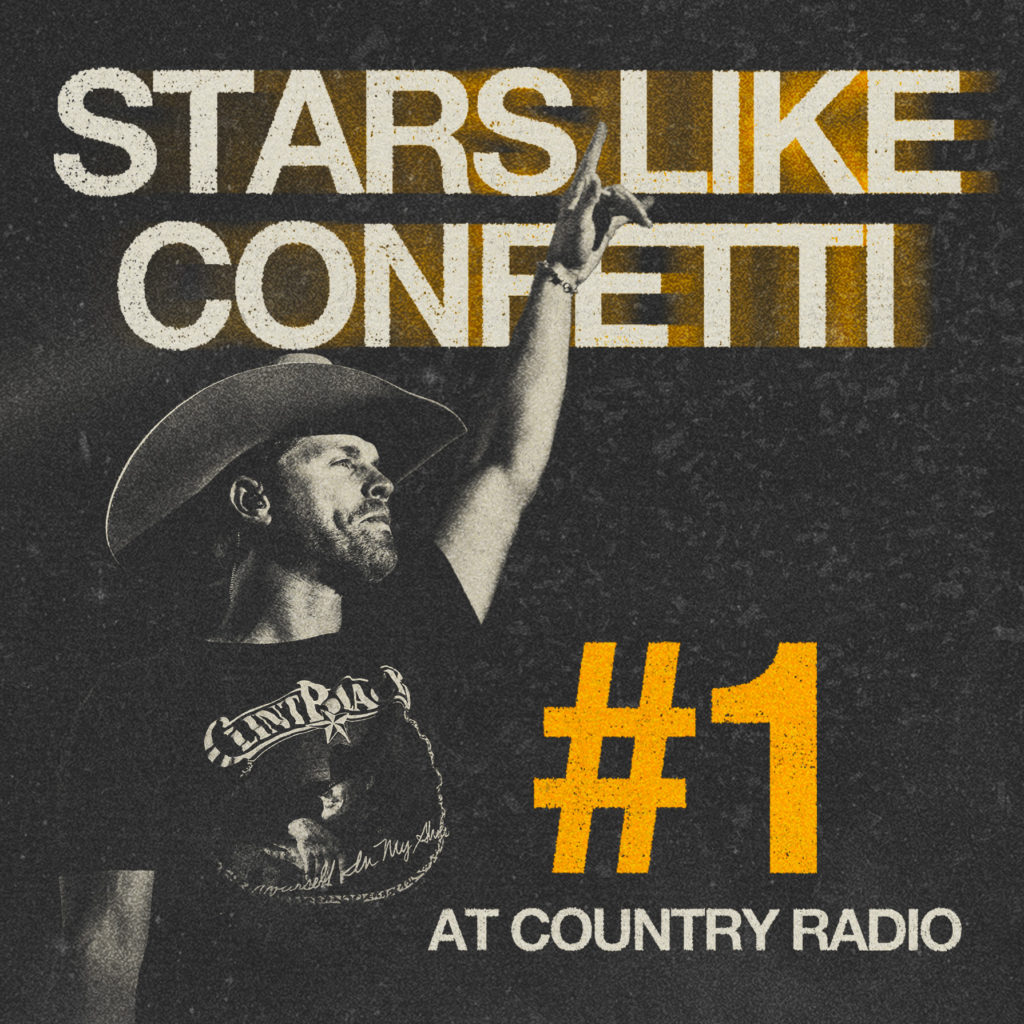 MULTI-PLATINUM star Dustin Lynch shines atop the Country Aircheck/Mediabase chart this week with "Stars Like Confetti." Marking his ninth U.S. career #1 at Country radio, he also reigns #1 on the Countrytown Hot 50 in Australia.
"What a way to cap off what has been an incredible year for us! Country radio friends and fam, thank YOU for another #1! Big shout-out to Josh Thompson, Thomas Rhett, and Zach Crowell for bringing this one into existence and their surrounding support systems," shares Lynch. "Speaking of support systems, I've got the best. Thank you to my team, band, crew, and the best damn radio folks in the biz – Broken Bow Records. If y'all need me, I'll be gone huntin'."
Mixing nostalgia and the passion of young love into a blast of upbeat Country-Rock, the Josh Thompson, Thomas Rhett, and Zach Crowell-penned track is tailor-made for his exhilarating live shows. Also produced by Crowell, the ringing guitars and classic dobro meet a pounding pulse as the heartbeat to Lynch's bursting vocal, full of energy and ready to move fans by the tens of thousands. Likewise, the Chris Hicky-directed music video shows the supernova in his element, surrounded by festivalgoers from Country Jam USA 2022 (Eau Claire, WI) as the life of the party – like he's done for 10 years straight. Whether connecting before the concert, thrilling a crowd onstage, or creating the soundtrack to a starry-eyed couple's love story, the proven entertainer has never been more magnetic or more in tune with the moments that define forever-kind of memories. Watch here.
First heard on Lynch's 2022 release Blue In The Sky (Broken Bow Records), which delivered the history-making 2x PLATINUM, six-week #1 collaboration "Thinking 'Bout You (feat. MacKenzie Porter)" and hit "Party Mode," Lynch's brand-new statement-making sixth studio album, Killed The Cowboy, is available everywhere. Garnering high-profile media acclaim, he's stacked top-tier features from the likes of Associated Press, PEOPLE, Muscle & Fitness, and Nashville Lifestyles, in additional to broadcast segments with Entertainment Tonight, and more.
On deck to support Blake Shelton's BACK TO THE HONKY TONK TOUR this winter, tickets are on sale now for Lynch's headline KILLED THE COWBOY TOUR beginning April 2, 2024, at the Ryman Auditorium in Nashville, TN. Making major city appearances next spring in Charlotte, NC, Minneapolis, MN, and Boston, MA, among others, he'll top off the 18-date run on May 11 at Harrah's Stir Concert Cove in Council Bluffs, IA. With special guest Skeez, find tickets and a full list of tour dates here.