KOLBY COOPER'S "RUNNING AWAY" WITH HIS NEW ROCK-COUNTRY SOUND
IN LATEST RELEASE, AVAILABLE NOW 
Headlining Shows throughout the Rest of 2023, View All Upcoming Tour Dates HERE 
Listen to "Running Away" HERE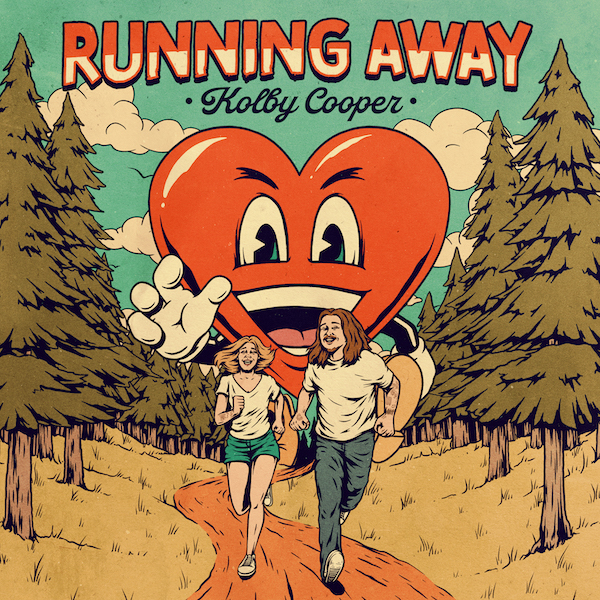 "Country music's newest badass" (People) Kolby Cooper today releases his irresistible new smash "Running Away" via BBR Music Group/Wheelhouse Records in partnership with Combustion Music – the latest from Cooper's new musical era that his chaotically obsessed fans already can't get enough of. Fusing rock-n-roll with his Texan roots, the touring powerhouse has been selling out venues & earning stream numbers comparable to household names since his teens. Written by Cooper with Michael Whitworth and producer Andrew Baylis, the tantalizing new song depicts a man going haywire for a girl with sapphire eyes. Listen to "Running Away" HERE.
"When we finished writing 'Running Away,' I felt that I had written my favorite song, and I still feel that way today," says Cooper. "This song is about a world where my wife and I never actually got together and the constant struggle of trying to convince her that it's meant to be and that it will all work out."
Named by Country Swag as "one of the most talented rising artists in country music right now," Cooper continues to drive his newly unveiled Country-rocker sound that has already been met with great acclaim, following his Grand Ole Opry debut, the release of the homesick "Hello From The Road," the fiery anthem "Kill Me" and his acclaimed label-debut album, Boy From Anderson County To The Moon.
"Top Album" – Whiskey Riff & Raised Rowdy
"Cooper also finds himself in an impressive league of rockers including artists — such as HARDY and Brantley Gilbert — who have made their way into the country music genre via determination and a whole bunch of talent."- PEOPLE 
"Country rocker Kolby Cooper is living his dream in so many ways that you could very easily call him the luckiest man on Earth…" – PopCulture
"Let's get one thing straight, Kolby Cooper will always bring the heat…His transparent honesty and steadfast sense of self, Kolby Cooper will be at a stadium near you in no time." – All Country News
"If you're not listening to the new Kolby Cooper at maximum volume, you're doing it wrong." – Whiskey Riff
"His powerful vocals and songwriting prowess combined with his honesty and blazing instrumentals make the listener excited for each and every new song."- Country Swag
"Cooper's vocals could rend your heart in two; it's propulsive and packs more than a few punches." –  Countrypolitan
"Kolby Cooper taps into his country-rock sound…as the rising singer/songwriter's vocals ignite a fiery passion in his addiction to the things he craves."- Country Now
Continuing his strenuous packed-out headlining tour-schedule throughout 2023, Kolby Cooper has "proven that he has everything it takes to hang with the big dawgs in country music" (Whiskey Riff).
Upcoming 2023 Tour Dates:
November 10 – Paso Robles, CA – BarrelHouse Crewing Co. Amphitheater
November 11 – Roseville, CA – Goldfield Trading Post Roseville
November 16 – Laramie, WY – The Cowboy Saloon & Dance Hall
November 17 – Colorado Springs, CO – Black Sheep
November 18 – Albuquerque, NM – The Dirty Bourbon
November 28 – Tomball, TX – Main Street Crossing
November 29 – Athens, TX – The Texan*
November 30 – College Station, TX – The Tap*
December 1 – Waco, TX – The Backyard Bar Stage & Grill
December 2 – McKinney, TX – Hanks' Texas Grill*
December 8 – New Braunfels, TX – Gruene Hall
December 9 – New Braunfels, TX – Gruene Hall
*Acoustic show dates