HUNTERGIRL'S FIRST-EVER HOLIDAY TRACKS TO BE FEATURED IN HALLMARK CHANNEL'S ORIGINAL MOVIES THIS HOLIDAY SEASON, CHRISTMAS ISLAND & 
HAUL OUT THE HOLLY: LIT UP
The First Female Country Artist in Over 30 Years to Write Her Debut Single By Herself, "Ain't About You" Is Climbing the Country Radio Charts Now;
Watch the Official Music Video HERE
"Empowering and loaded with character and charisma. The ballad swells with positive vibes, and her vocal delivery has immense depth. This is a major, major new talent." – MusicRow's DISClaimer on "Ain't About You"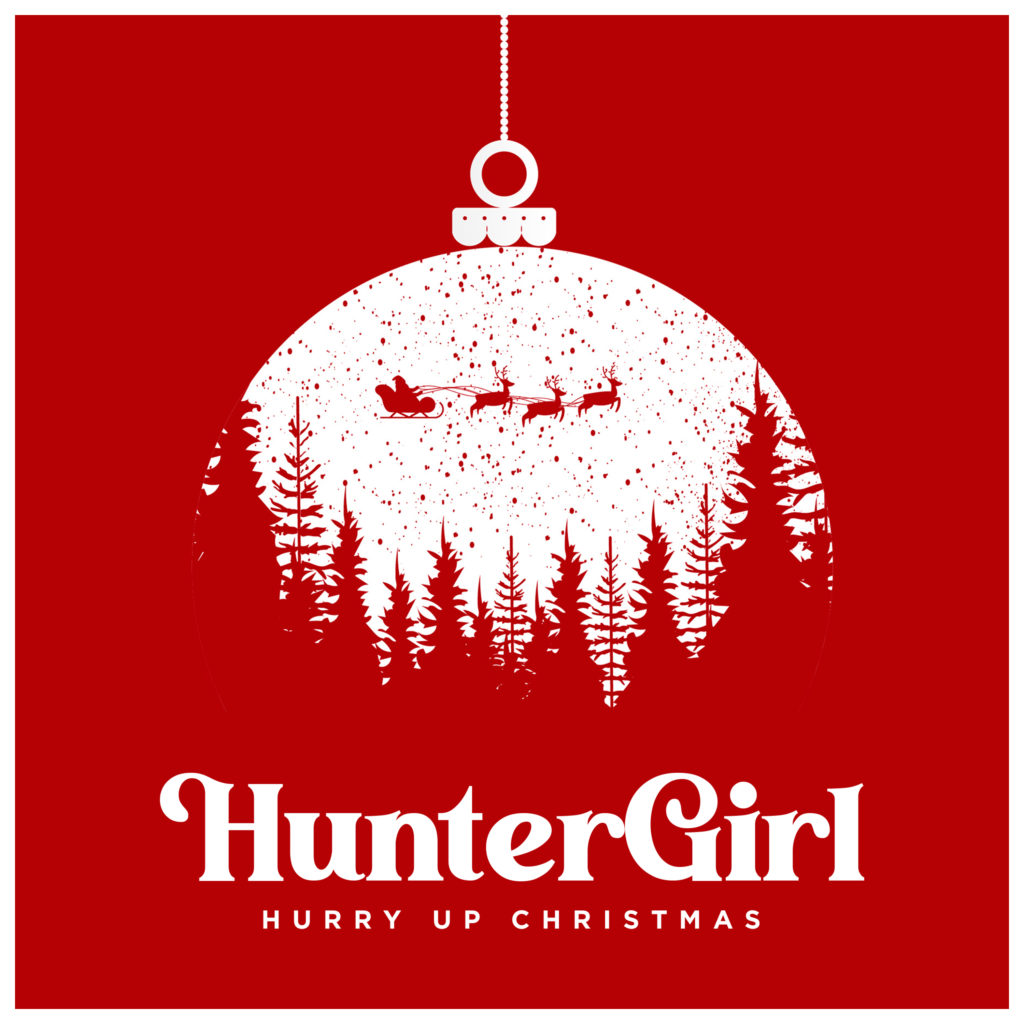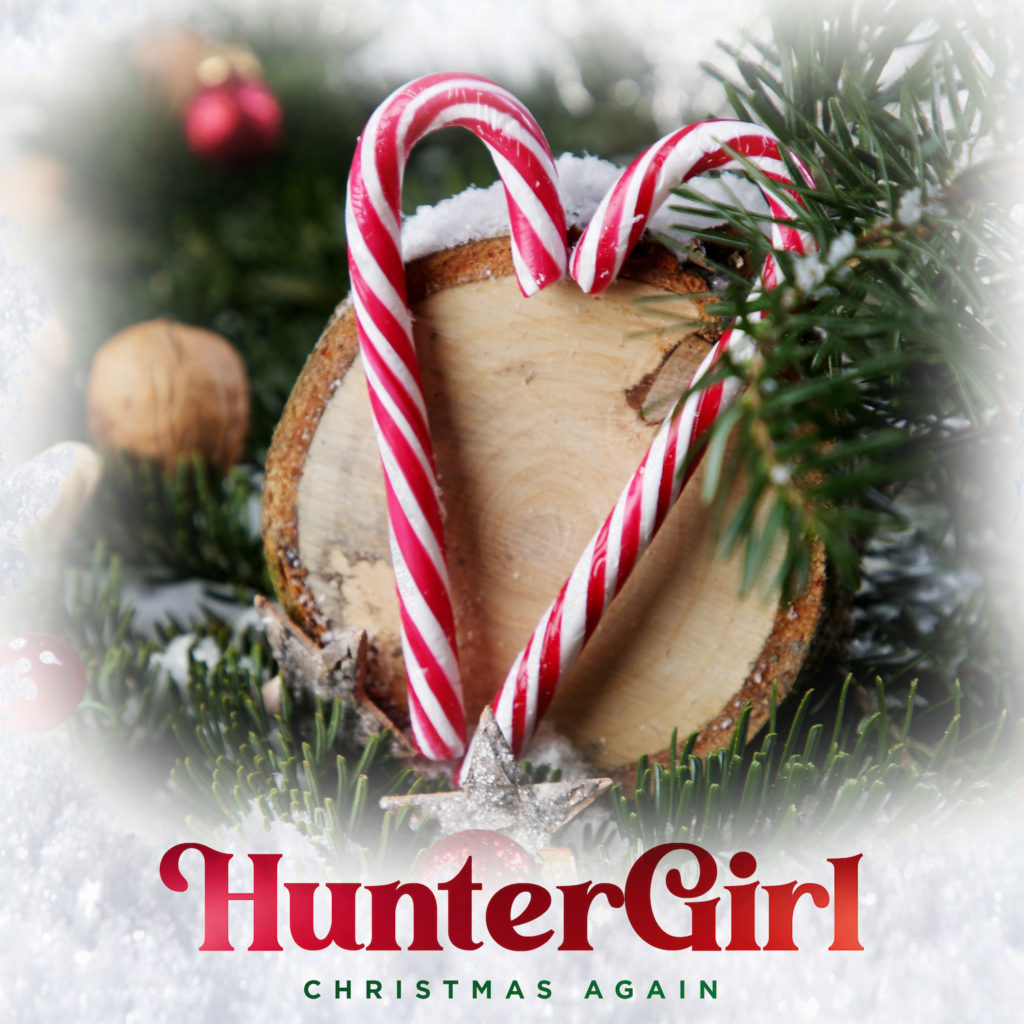 America's sweetheart, vocal powerhouse, and esteemed songwriterHunterGirl has released her first-ever original holiday tracks with the spirited "Hurry Up Christmas" and the dreamy "Christmas Again." Both of the songs are co-written by the 19 Recordings/Wheelhouse Records' artist, get in the holiday spirit HERE. 
"When I found out that two songs I wrote were going to be featured in the Hallmark Channel's Christmas movies, I was so excited for my whole family, especially my Nana," she explains. "I've been watching Hallmark Christmas movies with my family since I was a little girl, so hearing my song, 'Hurry Up Christmas,' in Christmas Island over the weekend was a moment I will never forget."
The song behind Hallmark Channel's "Countdown to Christmas" and new movie Christmas Island, which premiered over the weekend (11/11), the joyful and jolly "Hurry Up Christmas" highlights the American Idol runner-up's powerful, dynamic voice. While "Christmas Again," to be featured in the network's upcoming sequel, Haul Out The Holly: Lit Up, premiering November 25, demonstrates the colossal versatility of her vocal range, bringing an entrancing and delicate delivery to the track.
Delightfully festive with rousing lyrics and an up-tempo "Rockin' Around the Christmas Tree"-type beat, "Hurry Up Christmas" is sure to be a new Christmas classic. For those looking for a romantically enchanting track to add to their holiday playlist comes "Christmas Again;" fusing nostalgic, fairy-tale romance and the wishful spirit of Christmas, the dreamy song reminds you that the holiday magic you felt as a kid never fades.
Get a Sneak Peek of "Hurry Up Christmas" in Christmas Island HERE.
Christmas Island – Show Times:
Thursday, November 16 8/7c
Monday, November 20 10/9c
Wednesday, November 29 2a/1c
Friday, December 8 4/3c
Wednesday, December 13 6a/5c
Saturday, December 23 8/7c
Sunday, December 31 10a/9c
Haul Out The Holly: Lit Up – Show Times:
Saturday, November 25 8/7c (PREMIERE)
Sunday, November 26 10/9c
Thursday, November 30 8/7c
Saturday, December 9 6/5c
Thursday, December 14 6a/5c
Sunday, December 17 2/1c
Wednesday, December 20 8/7c
Monday, December 25 4/3c
Sunday, December 31 10/9c
For more information and local listings, visit: www.hallmarkchanel.com.
Next up, HunterGirl will perform at the Christmas Parade in Raleigh, North Carolina on November 18, the Christmas 4 Kids Benefit Concert at Nashville's Ryman Auditorium on Monday, November 20 – a nonprofit that brings the joy of Christmas to thousands of underprivileged Middle Tennessee children –along with Phil Vasser, Chapel Hart, Shenandoah and more (purchase tickets HERE) – and the Christmas Tree Lighting in her hometown of Winchester, Tenn. on November 24.
Recently, HunterGirl partnered with Musicians On Call and visited Nashville's Veteran Affair's (VA) Hospital in honor of Veterans Day and in gratitude of their heroic service, performing for patients, their families and staff, which livestreamed to all VA hospitals across the country. Watch a recap HERE. Having worked with veteran organizations since her teens such as Operation Song, Freedom Sings and A Soldier's Child, HunterGirl has helped numerous vets transform their stories into songs.