Country Powerhouse Executive Producer Shares Behind the Scenes Footage As Pre-order Goes Live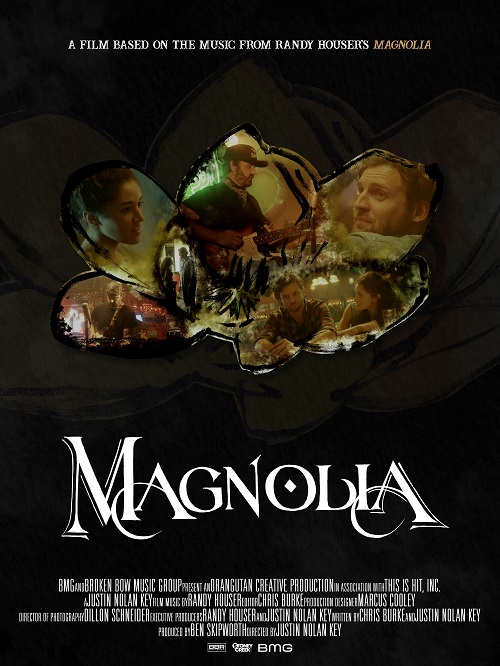 NASHVILLE, TN (August 12, 2019) – Randy Houser today officially announces his film, inspired by his critically-acclaimed album, Magnolia, will be released on August 20. Drawing from the heartbreak, grit and working-class rawness of his latest album and the life stories he's collected along the way, Houser created a film of the same name as both a visual representation his heavily-lauded work, and a narrative film thematically based on the music. Magnolia (the film) can be found on digital platforms including Amazon and iTunes and is available for pre-order now– see the trailer for Magnolia here.

Mirroring the blue-collar sentiments of Magnolia's lyrics, the film follows Noah, an oil pipeline/rig worker as he returns home to the Gulf Coast and must confront his past while also determining his future. Directed by Justin Nolan Key, an established music video and documentary director who has worked with Taylor Swift, Maren Morris and the CMA—the film was authentically shot in Houser's home state of Mississippi, providing the perfect backdrop to highlight his rootsy melodies and swampy guitar licks. In the film, Houser plays a local bartender/singer at the town dive and performs several live acoustic versions select songs off the album, including his latest single, "No Stone Unturned."

"Magnolia tells my story but also tells the story of running away from something while not knowing exactly what you're running to," said Houser. "As I got into the groove of creating this album, the story became so vivid in my mind that I realized it had to live through more than just a body of music and become a film. That's exactly what we created… a film about running towards your truth."

Fans can get a behind-the-scenes look at the film in the new "Randy Houser 'Magnolia' The Making Of" video here. Houser's fingerprints can be found on every inch of the project, serving as executive producer for the film and having co-wrote every song on the album. This body of music began as a passion project and a way to recalibrate to become Houser's most authentic and gutsiest project to date. He spent nearly two years on a journey of self-exploration through music, pulling from his Mississippi roots to cultivate an organic, un-polished work of art that NPR calls "some of the most expressive performances of his career." Despite this new season of life, Randy's unshakable, wailing vocals (that earned him four #1 hits, a slew of award nominations and critical acclaim), remain constant.

"Magnolia has been my beacon of light and restored my spirit and my truth," said Houser. "It's also the most daring and honest piece of work I've made in my life."

Critical praise for Magnolia:

"He's in his element, and truly going for it" –NPR

"It's a spine-tingling performance that puts him neck and neck with Chris Stapleton." – Rolling Stone

"It's a showstopper that puts Houser's career on a whole new level, a sign that his artistry is now more important than success."—Newsday

"Houser is known for having one of the most soulful and expressive voices in country music. He's at his best on 'No Good Place to Cry'" – USA Today

"We put out a list of our favorite country albums of 2019 (so far), and in my own personal opinion, Randy Houser's Magnolia is the best of them. And the best song, from the best album of 2019 so far… his new single, 'No Stone Unturned.'" –Whiskey Riff

"Randy Houser may have put out one of the best Country records you'll hear from a major label all year." –Saving Country Music

"An excellent entry into a sturdy catalog that finds the Mississippi native seamlessly layering rock, blues, and soul onto his vintage country foundation like a master craftsman." –Entertainment Weekly

"The best country songs create a visual without help from a music video or stage performance. "No Stone Unturned" is a song you can hear, feel and see in vivid color…Houser is among country music's most dynamic vocalists, capable of hushing a room with the power of — or vulnerability in — his voice." –Taste of Country

"Magnolia further cements why Houser is deemed one of country music's most esteemed vocalists." – Sounds Like Nashville

"It's a stunning country vocal that feels effortless…. he's a dead-serious storyteller. When he leans into those talents as he does during 'What Whiskey Does,' he's without comparison." – Taste of Country

Randy Houser, who has earned a reputation over the years for filling every nook and cranny of the room with his thick, commanding vocals, will take the music of Magnolia out on the road this fall on his headlining tour. Kicking off in October, the tour will go through the end of the year and embody the spirit of Houser's new single, "No Stone Unturned," which is an "addictive" (Whiskey Riff), "vocal gem" (Nash Country Daily), "galloping grove" (NPR) of a traveling song that tells the tale of  "a restless wanderer who can 'always find one hell of a time' while he's searching for himself" (Rolling Stone). Dates can be found below, for additional information and to buy tickets, visit www.randyhouser.com.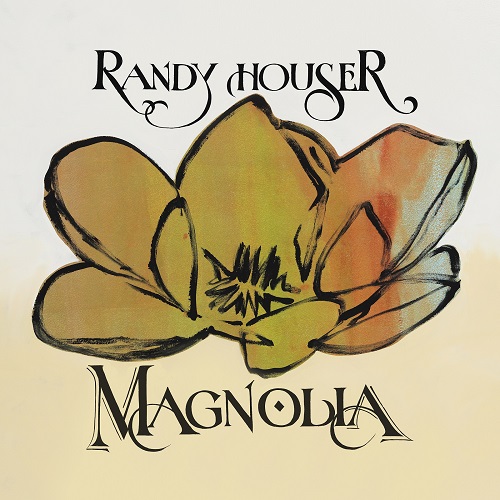 "MAGNOLIA TOUR" DATES:
October 17—Wichita, KS—The Cotillion Ballroom***
October 18—Fort Smith, AR—TempleLive ***
October 24—Dallas, TX—Bomb Factory
October 26—Austin, TX—Nutty Brown Café & Amphitheatre***
November 1—Lexington KY—Manchester Music Hall***
November 2—Chattanooga, TN—Tivoli Theatre***
November 7—Columbus, OH—The Bluestone***
November 8—Indianapolis, IN—8 Seconds Saloon***
November 13—Athens, GA—Georgia Theatre***
November 14—Knoxville, TN—Tennessee Theatre***
November 15—Richmond, VA—The National***
November 16—Charlottesville, VA—Jefferson Theater***
November 21—Lake Buena Vista, FL—House of Blues***
November 22—Fort Myers, FL—The Ranch Concert Hall & Saloon***
December 11—New York City, NY—Webster Hall***
December 12—Boston, MA—Paradise Rock Club***
***Denotes dates with Paul Cauthen.
MAGNOLIA CAST:
Noah—Donny Boaz
Ana—Lauren Richards
Randy—Randy Houser
Charles (Dad)—David Reynolds
Dennis—David Solomon
Charlotte—Princess Elmore
Leon—Bruno Antione
Ernie—Victor Turner
Ines—Sherrian Jarrett
Hector—José Alfredo Fernandez
Baby Girl—Tiffani Stone