FRANK RAY RELEASES HIS FIRST SPANISH EP
TITLED RAÍCES (ASÍ SE HACE)
THE EP PAYS TRIBUTE TO HIS MEXICAN ROOTS USHERING IN HISPANIC HERITAGE MONTH CELEBRATIONS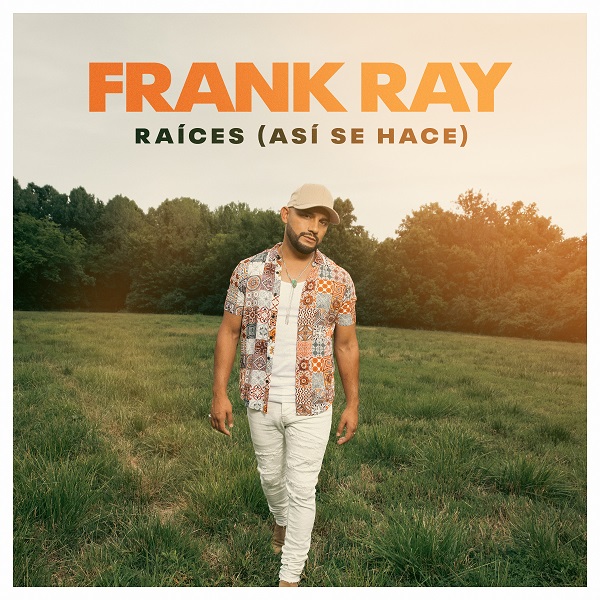 One of country music's most promising emerging artists, Frank Ray, pays tribute to his Mexican roots with the release of his latest EP titled Raíces (Asi Se Hace). The EP is now available on all digital platforms. Download "Raices (Asi Se Hace) HERE.
"Music is the best representation of who I am. The arrangements reflect the essence of Latin music, with constant changes, vibrant horns and rhythmic percussive elements. But it also encompasses everything I'm known for, whether it's traditional country music, family tunes, party anthems, R&B rhythms, pop, soul or Latin flavor – there's something for everyone", commented Frank Ray.
Today, the Mexican-American recording artist's most recent EP titled Raíces (Así Se Hace) was unveiled, and is dedicated to his Hispanic roots just in time to kick off the celebration of Hispanic Heritage Month in the United States. The EP contains five songs entirely in Spanish such as "Luces de la Calle" (Streetlights) and "Country Te Va Muy Bien" (Country'd Look Good On You) which have been re-recorded and adapted to the Latino market with the fusion of the genre that characterizes him alongside the romantic and seductive rhythms of the production, particularly highlighted on "Quiebrame el Corazón" (Spring Break), a track which accompanies the release of the EP.
 "Releasing a country music EP in Spanish is very noteworthy because the Latin culture can be represented in a way that has not been done in the mainstream music genre for decades. I have the opportunity to bring the Latin flavor to country music fans, but also to bring country music to a whole new audience," said Frank Ray about the significance of this EP.
On Friday, October 6th, Frank will be performing live in Miami at the Vivo Dolphin Mall stage as part of the preparations for Country Bay Music Festival. The event is completely free and will kick off at 7:00 PM EST.
Currently, Frank Ray is working on new music in both English and Spanish which is expected to be available soon.
RAÍCES (ASÍ SE HACE) TRACKLIST:
Luces de la Calle (Frank Ray, Bobby Hamrick, Frank Rogers)
Country Te Va Muy Bien (Derek George, Monty Criswell, Taylor Phillips, Cole Taylor)
Malgastas Tu Aliento (Monty Criswell, Bobby Hamrick, Frank Ray, Frank Rogers)
Whiskey De Alguien Más (Derek George, Frank Ray, Frank Rogers)
Quiébrame el Corazón (Bobby Hamrick, Frank Ray)