FRAY Initiative Officially Announced as Ray joins Panel At The U.S. Capitol
 Frank Ray is Set to Appear on CRS New Faces Tomorrow Night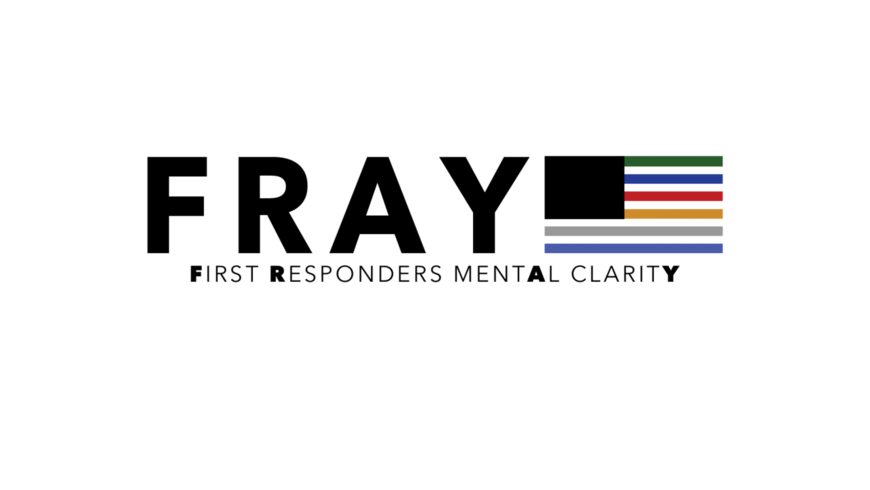 Last week, former police officer and Stoney Creek Records artist Frank Ray joined US Senator Ben Ray Lujan (New Mexico) for a panel at the US Capitol to discuss the mental health challenges first responders are facing and the robust services and resources essential to support their mental health needs. The panel was an open-dialogue where they were joined by a prestigious group of experts.
Ray's visit to the Capitol officially kicked off his first responder oriented mental health campaign, coined as "FRAY," which invokes from First Responders mentAl claritY. The initiative was born from a 2022 visit to Washington D.C. with the Metropolitan Police Academy, which was originally planned to be simple visit with short remarks, photographs, and autographs. What began as friendly visit quickly took on a deeper meaning and vision.
Ray has spent much of the last year gathering tools and resources while visiting with first responders from across the US and Canada and continues to incorporate visits and efforts as part and his ongoing tour dates as well as his current tour with Old Dominion.
"Conversations about mental health have always been a taboo subject in the first responder community largely in part because of the negative stigma attached to it," said Ray. "First responders are notorious for compartmentalizing the trauma they witness every day, so I'm glad we're moving the conversation forward into a normal topic of conversation for this community of brave men & women who protect us. Providing the resources for them from like-minded organizations and people like me, who have walked a mile in their shoes, helps pave the way for a more engaging conversation."
Ray saw an opportunity to create awareness and to give a voice and a better understanding of the pressures faced by first responders. Having served ten years as an officer, his love of music was part of how he dealt with the stress of serving his community and this initiative helps shine a light on the outlets available to those on the front line serving others. The present goal is for FRAY to be a hub of information and conversation as Ray incorporates visits and conversations into as many of his tour stops and communities as possible, leaving a variety of law enforcement agencies with the tools and resources to assist them during their times of need.
Speakers at the March 7th panel included: Congresswoman Grace F. Napolitano, founder and Co-Chair of the Congressional Mental Health Caucus, Miguel Tittman, Captain and International Association of Fire Fighters Local 244 President, Gregory H. Alemian Sr., Sergeant with Emergency Response Teams (S.W.A.T) Negotiator Unit Metropolitan Police Department, Washington D.C., Dr. Tamara Campbell, MD, PsyD, DFAPA, Executive Director for the Veterans Health Administration (VHA) Office of Mental Health and Suicide Prevention, Erik Hierholzer, Captain with U.S. Public Health Service Sr. Public Health Advisor Emergency Mental Health and Traumatic Stress Services Branch Center for Mental Health Services (CMHS) Substance Abuse and Mental Health Services Administration (SAMHSA), and Officer Jeffrey Albanese, United States Capitol Police, Acting Team Leader for the Peer Support Program.
Attendees at this program had the opportunity to learn first-hand from first responders how their mental health has been impacted by the near-constant exposure to high-stress situations in their line of work protecting the public.
For more information on FRAY, please visit www.frayoc.org.
For more information on Frank Ray, please visit www.frankraymusic.com.