"NOT EVERY COWBOY" + "PASADENA" – OUT NOW
—
"THINKING 'BOUT YOU" COLLABORATION WITH MACKENZIE PORTER SPARKS COUNTRY RADIO AT TOP 30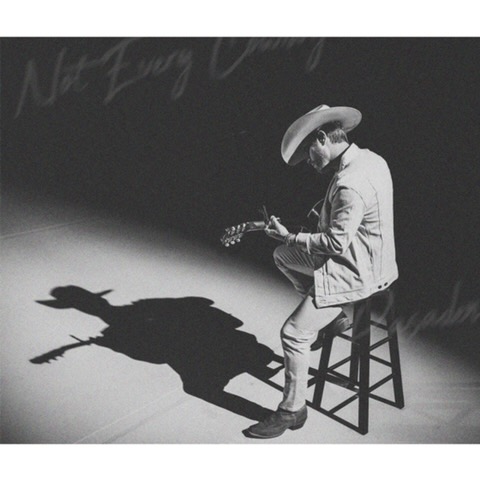 Broken Bow Records star Dustin Lynch is Country classic in a double shot of brand-new back-to-back Zach Crowell-produced releases, "Not Every Cowboy" and "Pasadena," available now at all streaming platforms and digital retailers.
LISTEN TO "NOT EVERY COWBOY" + "PASADENA"

"'Not Every Cowboy' and 'Pasadena' are just about that timeless, authentic, American cowboy love story. I'm very proud of how these songs captured that emotion in such a classic way," shares Lynch. "They felt special the day we created them and I'm so excited that they're now out where everyone can enjoy."
Pledging to stay in the saddle no matter how tough the trail gets, Lynch breaks the mold of a true American character on "Not Every Cowboy" – a pure-Country ballad penned by Casey Brown, Parker Welling, Conner Smith, and Heather Morgan with a devoted promise that "not every cowboy leaves." Built on gentle fiddles, tender vocals, and a deeply felt sense of romantic duty, he aims to prove you can't judge a book by its cover … or a cowboy by his hat.
Likewise, Lynch taps his emotions – and memories – in bright-and-sunny "Pasadena." Booking a one-way ticket back in time, he co-wrote the golden flashback with Jeff Hyde and Ryan Tyndell. With the steady thump of beating hearts and Lynch's still-in-love sentiment, his thoughts wander back to a postcard-perfect out-of-town fling, and a weekend that's forever on his mind.
With just his guitar and spot-on imagery bursting as his backdrop, Lynch has also launched a music video for each track today (7/16). The no-frills footage hits straight to the heart with full-focus on complementing the vivid lyrics.
"Lynch has been on a roll," hails PEOPLE, as he's currently charging Country radio with Top 30-and-climbing "Thinking 'Bout You (feat. MacKenzie Porter)" while buzzing this summer off sun-drunk "Tequila On A Boat (feat. Chris Lane)." He'll bring these songs and more on the road, with upcoming stops here