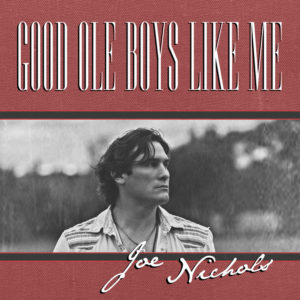 NASHVILLE, Tenn. (March 12, 2018) – Multi-platinum BBR Music Group recording artist Joe Nichols has launched his "Never Gets Old: Traditional Country Series." Drawing from Country tradition in its purest form and several of his greatest musical influences, Nichols is set to release a classic Country cover song with coinciding video content every month. A natural passion project for Nichols', CMT.com applauds, "through the years of country music trends, one thing that will never go out of style is Joe Nichols' voice and the traditional country he sings."
This past Friday, (3/9) Nichols kicked off the series with a melodic cover of Don Williams' "Good Ole Boys Like Me," as an ode to his wife. Listen
HERE
and watch
HERE
.
Widely lauded for his distinctive traditional appeal and roots, the series will include songs of icons like Charley Pride and Merle Haggard. Look out for a new track the first Friday of every month, with the next song hitting streaming services and digital retailers on Friday, April 6.
ABOUT JOE NICHOLS:
Multi-platinum BBR Music Group artist Joe Nichols is one of Country music's most praised traditional Country artists. Nichols has six #1 hits and eight Top 10 singles to his credit, including chart-toppers like "Brokenheartsville," "Tequila Makes Her Clothes Fall Off," and "Gimmie That Girl," and Top 10 smashes like "The Impossible," "If Nobody Believed In You," "What's A Guy Gotta Do," "Size Matters," and "I'll Wait For You." His album CRICKETS debuted in the Top 3 on the Billboard Country Albums Chart and spawned the two multi-week #1, RIAA gold-certified hits "Yeah" and "Sunny and 75." His latest album NEVER GETS OLD is available now.
The 4X Grammy nominee is the winner of the Academy of Country Music's "Top New Male Vocalist" award, the CMT "Breakthrough Video of the Year" award and the prestigious "Horizon Award" from the Country Music Association. Nichols is currently touring the U.S. performing his own headlining dates.