Tonight's Sold-Out Ryman Show to be Livestreamed at 9pm CT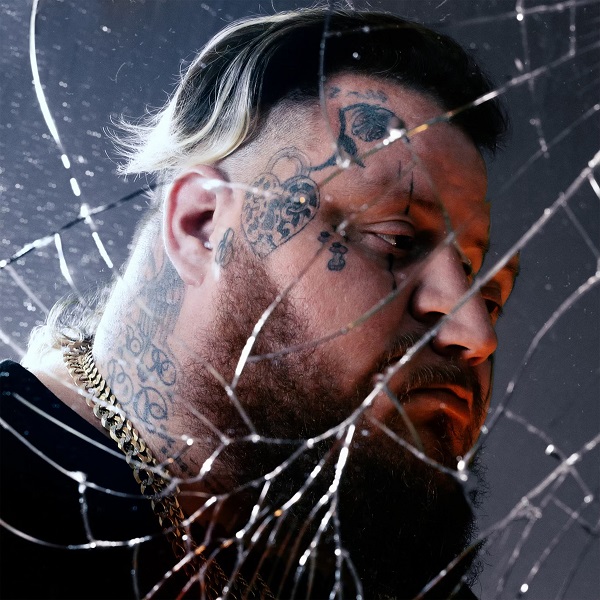 Jelly Roll, the giant underground genre-bending singer/songwriter/rapper today released a new album Ballads of the Broken, ahead of his sold-out show at the iconic Ryman Auditorium. In celebration of the new record, Jelly Roll will livestream the hometown show on YouTube, Reddit and Facebook. "Jelly Roll LIVE from Ryman Auditorium" will begin at 9pm CT.
Listen to Ballads of the Broken HERE now.
The introspective 10-track album delves deeper into his current season of life and his growth—personally and sonically, marking the first time he does not rap except for a lone verse across the album. Having written each song on the album, Jelly Roll finds "a more centered emotional space," and "takes those raw, unreserved verses and melds elements of country, rock, and hip-hop into his own signature style" (Billboard).
Being vulnerable and emotional might not be what you expect from a burly former inmate with face tattoos and piercings, but Ballads of the Broken is deeply rooted in self-reflection and pain. Drawing from his own experiences and struggles —with relationships, substances, mental health and life in general— the project tells the story of a man who has been through the ringer, has gotten his feet back under him but knows he has a long way to go.
"I've been going to the Ryman since I was young— I used to walk through the alleys behind the bars we would sneak into as kids and see the side door and wonder if I would ever perform on that stage," said Jelly Roll. "To be headlining there, let alone selling it out means so much to me—and doing it on the day I released my most personal album that is so rooted in my personal growth and how far I've come —it's all such a surreal experience for me. I get emotional just thinking about it."
Hailing from the Antioch neighborhood of Nashville, tonight Jelly Roll will play the iconic Ryman Auditorium, which he sold out in mere minutes. The unique talent has been flying under the radar, building a rabid legion of fans with his raw, rough-edge lyrics and "man of the people" charisma. Averaging more than 200 shows a year and having released more than two dozen albums, Jelly Roll shares his hard truths and struggles directly and intimately with his dedicated fans, which hang on his every word, leading to millions of views with each video he posts (amassing more than one billion YouTube views total).
Jelly Roll recently released "Sober," the first taste of new music since Jelly Roll's 2020 successful confessional, vulnerable expression of self-doubt, "Save Me," which was a turning point for Jelly Roll and laid the foundation for this next chapter of his musical journey. While remaining the therapeutic outlet fans have come to know from the former addict and drug dealer, "Save Me," marked the first time he sang (and didn't rap) on his songs, ushering a new wave musical growth for the multi-talent. Now certified GOLD, with the video garnering more than 65 million YouTube views, "Save Me" is Jelly Roll's biggest song to date.
Ballads of the Broken Track Listing:
"Dead Man Walking"
"Backslide"
"Son Of A Sinner"
"Over You"
"Hollow"
"Even Angels Cry"
"Sober"
"Empty House"
"Mobile Home (demo)"
"Son Of A Sinner (demo)"
For more information and tour dates, please visit: https://jellyroll615.com/