COUNTRY PHENOMENON JELLY ROLL PERFORMS ON AMERICAN IDOL FINALE AND REVEALS WHITSITT CHAPEL TRACK LISTING 
The Multi-Platinum Singer/Songwriter's Debut Country Project, Whitsitt Chapel, Available For Pre-Order Now Ahead of June 2nd Release
Tune Into GMA Tomorrow (5/23) for GMA First Look Preview of
ABC News Studios Documentary, Jelly Roll: Save Me,
Comes To HULU May 30th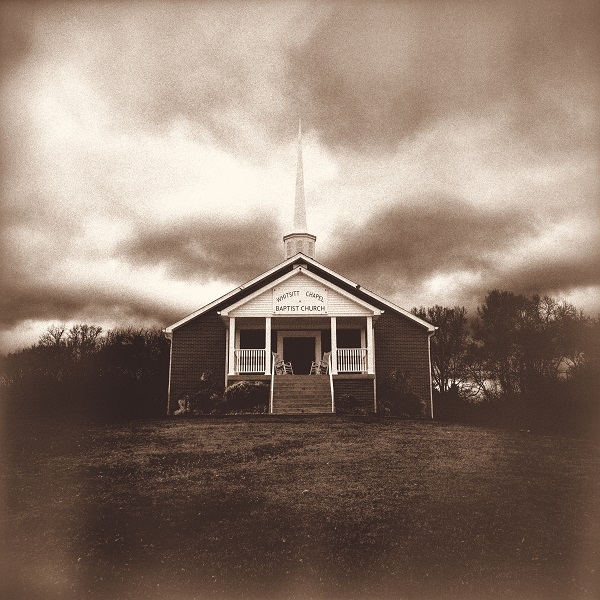 Award-winning Country phenomenon Jelly Roll performed two songs from his upcoming debut Country project, Whitsitt Chapel, on the finale of American Idol last night (5/21) before watching winner Iam Tongi's emotional performance with James Blunt alongside Tongi's mother. After taking the stage to perform his hit "Save Me" with Lainey Wilson, Jelly performed his current radio single, "Need A Favor" alongside former Idol contestant Oliver Steele. Watch Jelly's American Idol finale performance of "Save Me" with Lainey Wilson and "Need A Favor" with Oliver Steele here. Following the Idol finale, this morning Jelly released Whitsitt Chapel's 13 song track listing, revealing co-writers including Miranda Lambert, Ashley McBryde, HARDY, Jesse Frasure, Hillary Lindsey, Matt Jenkins, Jessie Jo Dillon, Austin Nivarel, Hunter Phelps, Michael Whitworth, producer Zach Crowell, and more. The full track list for the album as well as a link to pre-save Whitsitt Chapel is available here.
Fans of Idol were given a surprise promo of Jelly's upcoming documentary, Jelly Roll: Save Me, which will be available to stream on Hulu starting May 30. This Tuesday (5/23), Good Morning America will reveal the official first look of the documentary's trailer.
Featuring exclusive access, never-before-seen tour footage, and interviews with the musician and those closest to him, Jelly Roll: Save Me reveals a raw and unflinching artist, incarcerated as a teen and adult, now using the power of his platform to raise awareness and funds for at-risk youth across the country. Jelly Roll shares a behind-the-scenes look at how he balances life on tour with his philanthropic work, including visiting the juvenile detention facility where he was incarcerated multiple times to share his story and inspire positive change. Jelly Roll: Save Me is produced for Hulu by ABC News Studios.
A 3X CMT Award winner, Jelly has independently amassed more than 4 Billion career streams to date. He scored his first No. 1 on Country radio with his debut Country single "Son Of A Sinner" and earned a two-week Rock No. 1 that "cemented his rising mainstream stardom" (Tennessean) after dominating Billboard's Emerging Artist Chart for a record-breaking 25 consecutive weeks – ultimately breaking the record of most weeks spent at No. 1. The multi-genre hitmaker also announced his upcoming 44-city Backroad Baptism Tour. Produced by Live Nation, the arena tour kicks off on Friday, July 28 at Bank Plus Amphitheater in Southaven, Mississippi before wrapping up in Tampa at MidFlorida Credit Union Amphitheater on Saturday, October 14th.
Whitsitt Chapel Track Listing:
Halfway To Hell -Written by Jason DeFord, Jesse Frasure, Matt Jenkins, Jessie Jo Dillon*
2. Church – Written by Jason DeFord, Michael Hardy, David Garcia**
3. The Lost – Written by Jason DeFord, Jesse Frasure, Miranda Lambert*
4. Behind Bars (with Brantley Gilbert and Struggle Jennings) – Written by Jason DeFord, Brantley Gilbert, Michael Whitworth, Andrew Baylis, Brock Berryhill, Austin Nivarel***
5. Nail Me – Written by Jason DeFord, Kevin Gruft, Austin Nivarel^
6. Hold On Me – Written by Jason DeFord, Hillary Lindsey, Alysa Vanderheym, Michael Whitworth^
7. Kill A Man – Written by Jason DeFord, Riley Thomas, Andrew Baylis, Michael Whitworth^
8. Unlive (with Yelawolf) – Written by Jason DeFord, Ashley McBryde, Andrew Baylis, Zach Crowell, Michael Wayne Atha^
9. Save Me (with Lainey Wilson) – Written by Jason DeFord, David Ray Stevens^^
10. She – Written by Jason DeFord, Austin Nivarel, Kevin "Thrasher" Gruft^^^
11. Need A Favor – Written by Jason DeFord, Austin Nivarel, Joe Ragosta, Rob Ragosta*^
12. Dancing With The Devil – Written by Jason DeFord, Hunter Phelps, Zach Crowell^
13. Hungover In A Church Pew – Written by Jason DeFord, Hunter Phelps, Zach Crowell^
^Produced by Zach Crowell
*Produced by Zach Crowell and Jesse Frasure
**Produced by Zach Crowell and David Garcia
^^Produced by Zach Crowell and David Ray Stevens
*^Produced by Austin Nivarel
***Produced by Brock Berryhill and Andrew Baylis
^^^Produced by Kevin "Thrasher" Gruft