Broken Bow Records Duo Circles June 29 For SLOW ROLL EP Release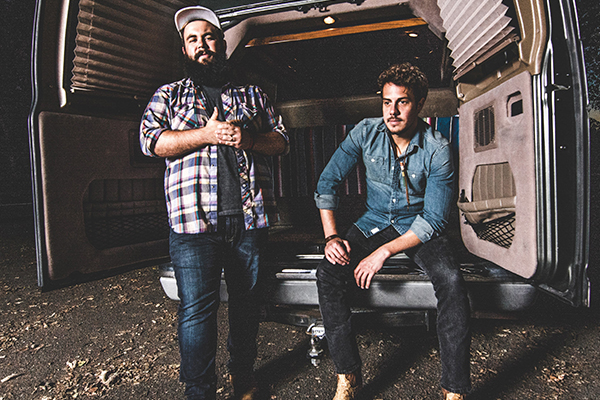 Burgeoning duo EVERETTE (Brent Rupard and Anthony Olympia) catapulted onto Country radio yesterday (6/18) with "Slow Roll," which has been applauded by critics for having "all the makings of a summer anthem" (Rolling Stone Country). The breakout song impressively made its mark on airwaves becoming the No. 1 Most Added song at Country radio this week.
Meanwhile in related news, the fast-rising Broken Bow Records act confirmed its debut EP Slow Roll will be available at all digital retailers and streaming services on FRIDAY, JUNE 29. The project, which was predominately co-written and co-produced by the duo features five tracks layered with intoxicating melodies and bluesy guitar licks which "beg repeated listens" (Nashville Scene).
Additionally, in case you missed it, Everette revealed its "Slow Roll" music video last week. Making an epic introduction with themes of laid-back, go-with-the-flow vibes, the video is a must-watch adventure from top to bottom. Olympia explained to Rolling Stone, "it was crazy. We got into a 1982 Winnebago, made our way to Memphis, broke down about 40 miles or so [outside Nashville] – still had a good time. Pretty much life lesson: things don't always go the way you plan, so you might as well have a good time with it. That's really what the song's about." Watch HERE.
For tour dates and more information, visit https://www.everette-music.com/
Slow Roll EP track list:
1) "Slow Roll" (Chris Dubois, Clint Lagerberg, Brent Rupard)
2) "Mugshots" (Bryan Simpson, Ryan Tyndell)
3) "Relapse" (Brent Rupard, Anthony Olympia)
4) "Can't Say No" (Brett Warren, Brad Warren, Brent Rupard, Anthony Olympia)
5) "Break It To Me" (Matt Jenkins, Brent Rupard, Anthony Olympia)